Book Now
CAJA Kitchen 
Caja Kitchen is a new home to your favorite homemade dishes—from cracking serving of crispy pata, 
a comforting bowl of Sinigang to share, whatever you crave to feast on, it might be just right here. Check out our menu to know more!
OPERATING HOURS: 6 A.M to 9 P.M.
For In-house guest please dial 111 or 112 from your room telephones.
For Takeaway, pick ups, & arranged deliveries please call +63.32.230.6777
Ala Carte Menu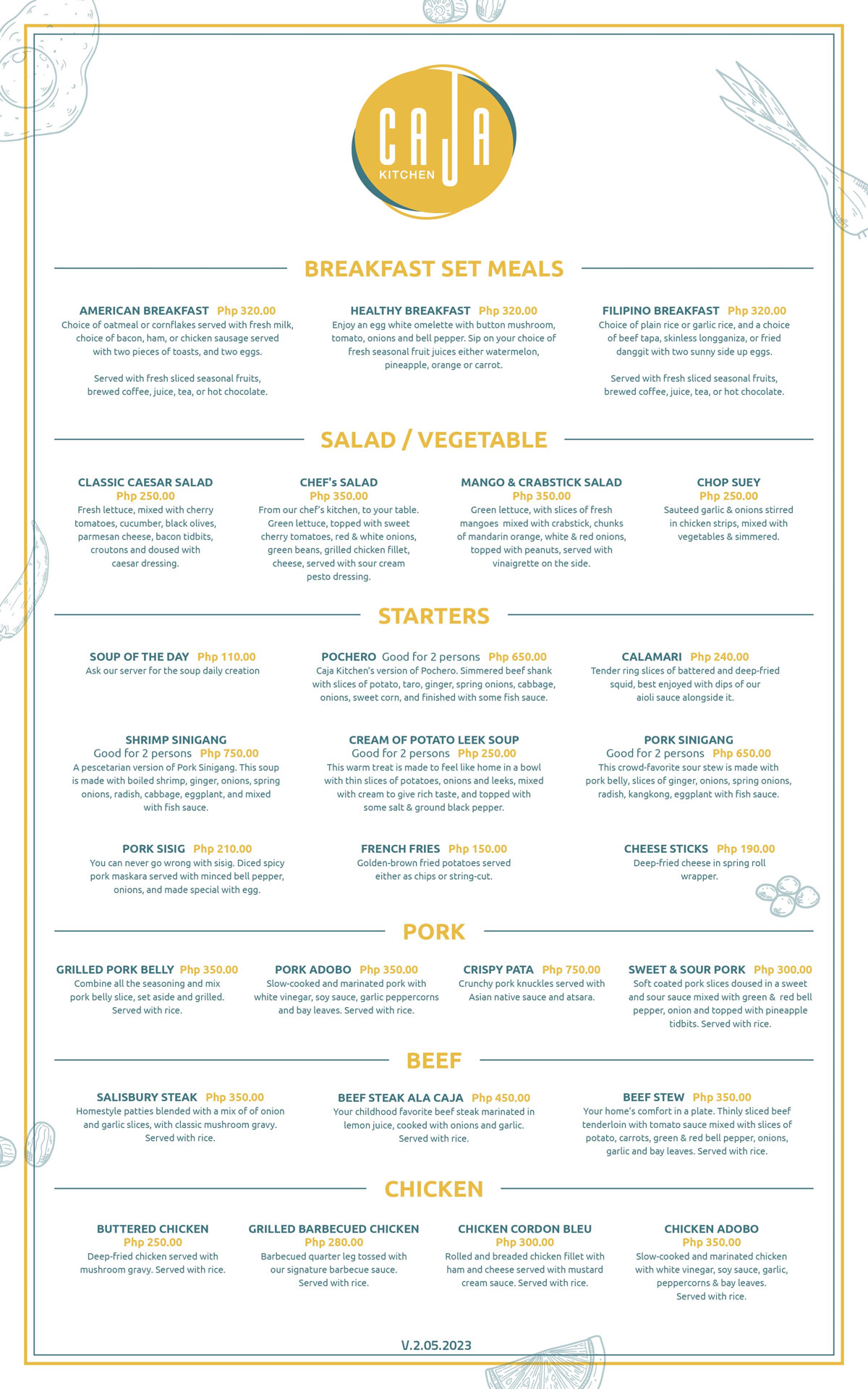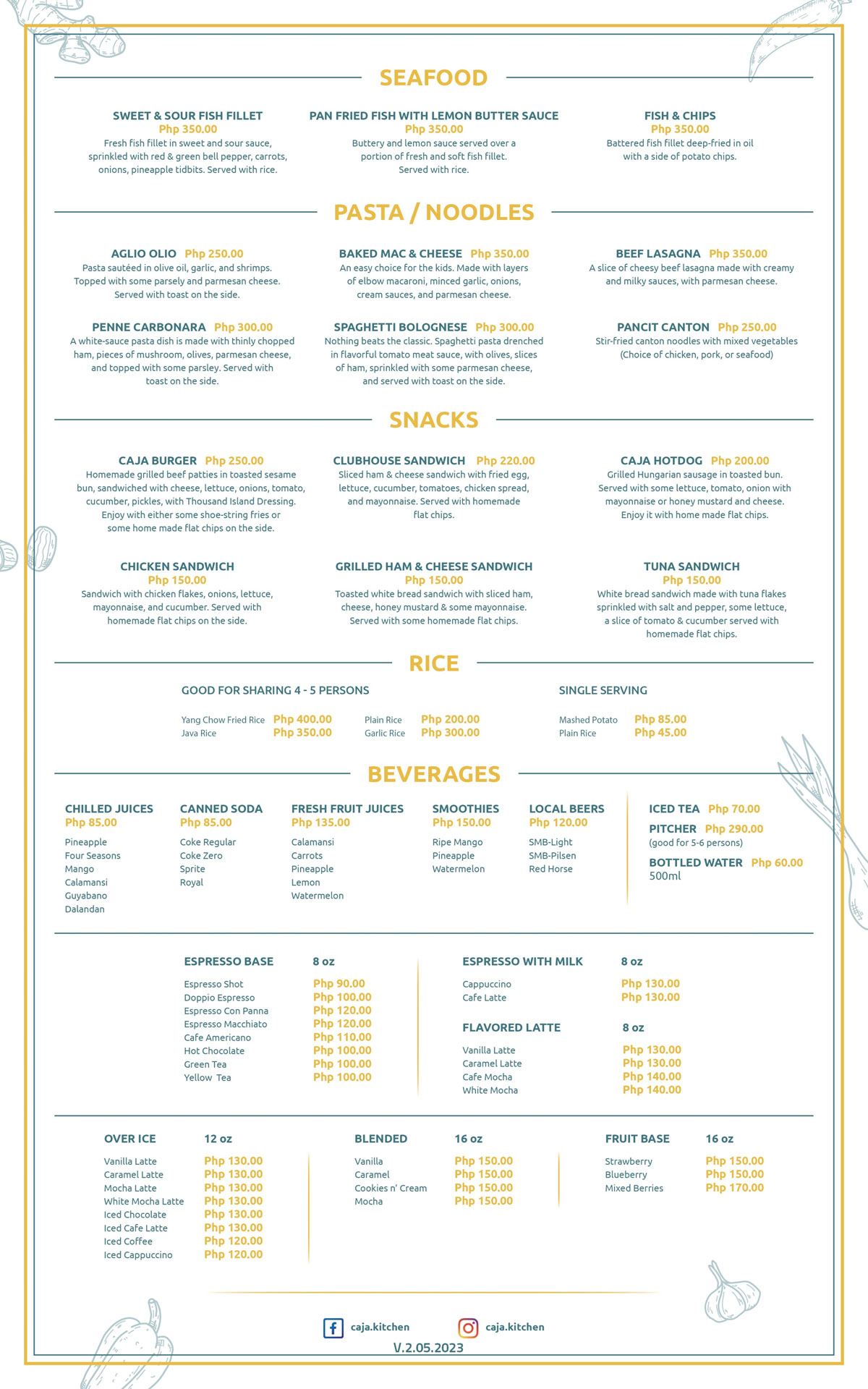 All prices are subject to change without prior notice.